America's sweetheart, Sandra Bullock, hails the rank of one of the top-grossing actresses of the 90s. Her rise to fame through quintessential yet very modern roles as the capable, smart, and witty girl-next-door.
Her breakthrough career, in which she played a spunky teenager on a runaway bus, strengthened her roots in Hollywood. From Speed (1994) to Miss Congeniality (2002) to Bird Box (2018), Bullock stands as one of the most commercially viable and cherished actresses in the industry today.
This is why we can't help but follow what she's up to these days.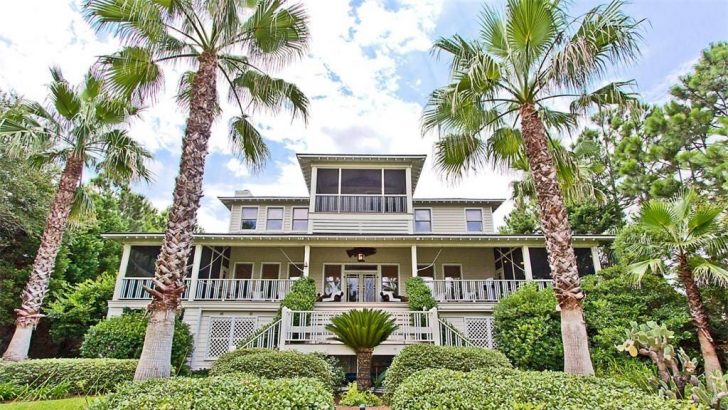 Spilling the Tea
From what we've learned so far, after two long years on the market, Bullock's charming Tybee Island home has finally found a new owner! The property, which features a 2,484-square-feet guest home, along with a 3,360-square-feet main house, was taken off her hands for a whopping $4.175 million.
With all the trappings of a perfect getaway vacation home, the property sits in the northern end of the exclusive beach town and is built on roughly three acres of land. According to the listing, the house serves as the prime spot for watching dolphins.
Inside the Main House
Spread out over two stories, the main house carries seven bedrooms and five-and-a-half bathrooms within it. The first floor, however, is dedicated to entertaining.
Unusual for such mansions, the main suite is located on the ground floor, complete with its own sitting area, as well as a bathroom that comes with a unique claw-foot tub.
Standing in the living room is a stately brick fireplace, bordered by reading nooks. The room also features double-height ceilings. Next to this sits the charming kitchen, complete with counter seating. There are a couple of guest bedrooms, a den, and a screened-in porch on the upper floor.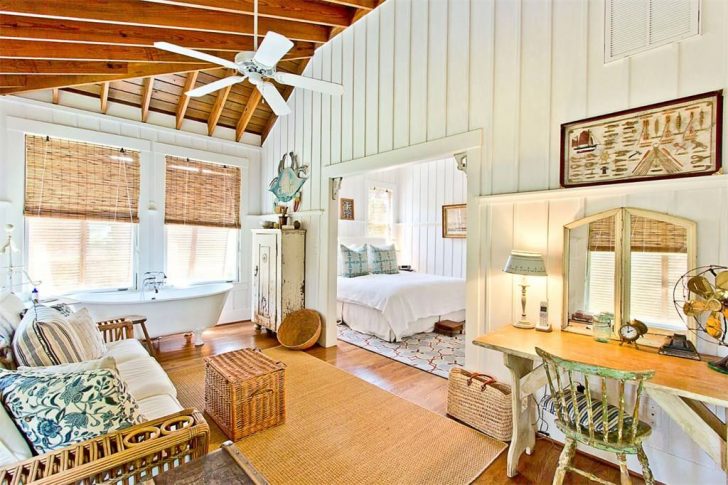 What About the Guest House?
About a thousand square feet smaller in size, the guest house comes with three bedrooms, a living room featuring a modern fireplace, a kitchen complete with a dining area, a game room, and a crow's nest makes for the perfect guest home.
We imagine Bullock's guests would never have to leave unhappy, and neither would the guests of the new residents. Sitting between both carcasses are a large pool and spa, a basketball court, a shower, and private beach access.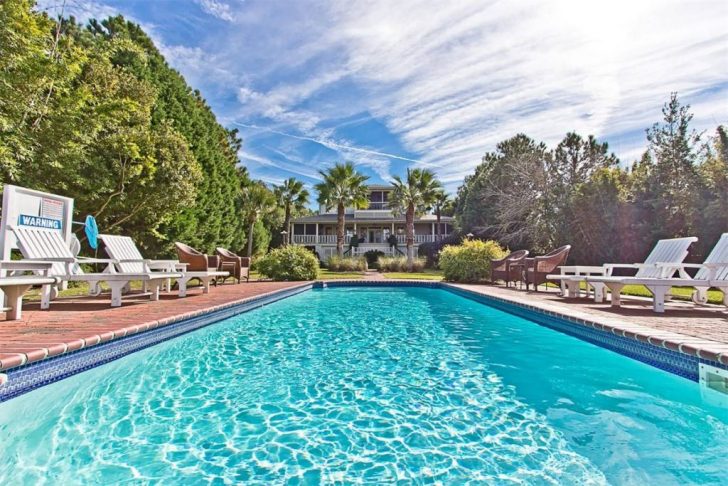 In recent years, it seems like Bullock's has been trying to lighten her real estate portfolio. Just in 2018, she sold off her Chateau Marmont ranch in LA for $2.925 million.
However, the portfolio is still massive, with a Beverly Hills mansion, an NYC apartment, two Sunset Strip condos, houses in New Orleans and Austin, and a ski home in Wyoming under her enlarged belt.