Parents invalidate their kids' feelings throughout their childhood, thinking them too young to identify the delirium in their minds and react rationally to it. It is when they are teens that you would hear parents saying, "you have grown up! do not go smashing things around in anger!" or "if you are sad, you do not need to create a tantrum."
However, developmental psychologists reveal that it may already be too late to put a brake on the emotional rollercoaster that you boarded your child on in their early years.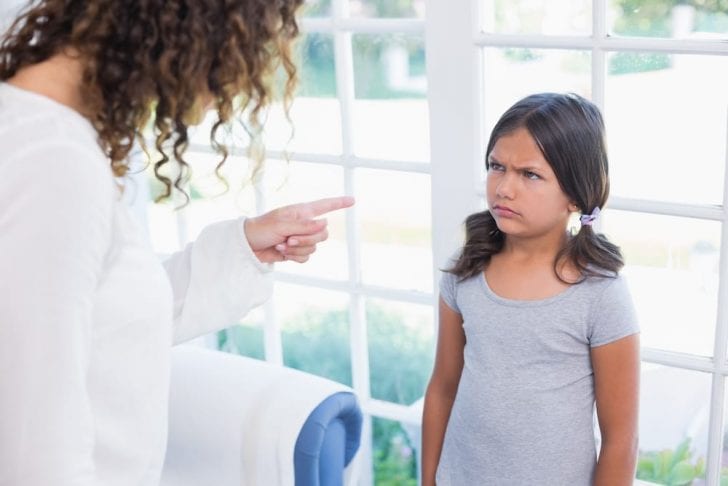 The right time to help your kids deal with emotions is as soon as they start exhibiting them. The first time your child shows anger that is usually at the tender age of 16 months, you must deal with it right away to make your kids self-aware about their emotions. This will help them deal with haphazard emotions in a responsible way, catch them in the bud, and display them with rationality.
Here are the two basic emotions felt by kids and how you could react to them to help your children become self-aware of their emotions.
Anger
The first time you view your child displaying a fit of anger, take a deep breath and ask your kid if they are feeling angry. This is an essential step to make your child talk about their emotions and make them realize that it is okay to accept it out loud and seek help. You can also guide them in discovering alternate ways of expressing anger.
For example, if your child is angry because no one is listening, you can teach them to word out their request and resolve the problem. As they grow older, the realization dawns that a sudden burst of anger usually has a root cause, and it can only be waved away by resolving the problem or at least identifying it and working towards a solution.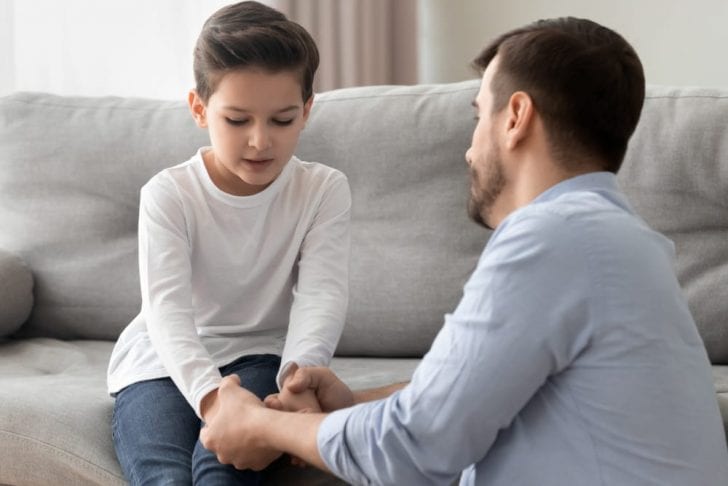 Sadness
Your child can feel sad either because of being separated from friends, or due to a loss of any kind, or just because they are failing at some task. If you see them crying or having an angry meltdown, it's time you ask them about their feelings.
This way, you will help them identify the feeling and also allow them an opportunity to contradict you in the rare case that it is not actually sadness that they are exhibiting.
This stage may come after your kid is four, but you need to develop their emotional intelligence right from the beginning, and then you could go about validating their feelings. Sometimes, as elders, you may find the reasons behind your child's sadness inconsequential and stupid.
However, it is important for you to be empathetic and remember the times you exhibited the same emotions when you were young. It will also help your child hear you tell a similar tale from your life to help them realize that loss and grief are a part of life and do not signify the world's ending.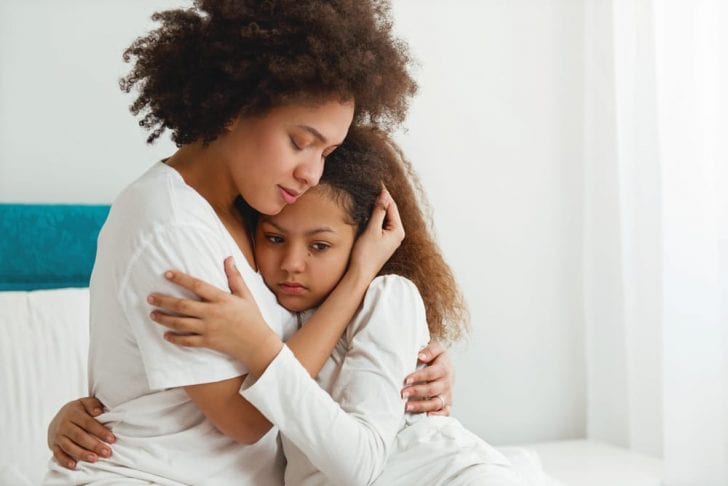 Always remember you are your child's first teacher, and it is through you that they will learn how to react to situations.